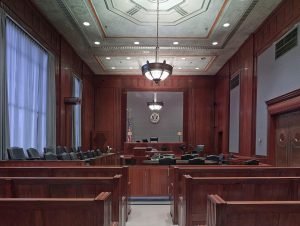 The Utah Bankruptcy Court as well as the United States Trustee for the District of Utah have taken added measures to comply with CDC safety regulations during the Covid-19 pandemic. As a result Meeting of Creditor or 341 hearings are being held over the phone instead of in person. Due to this change the meeting dynamics have changed. In some ways they have become bit more simplistic and convenient over the last few months for many of my clients. I've had clients that, in the past, would have had to drive hours to get to a hearing meeting in Provo or Salt Lake City because they lived within certain boundaries determined by the court. However the type and depth of questions at these hearings has not changed. Your attorney will need to prepare you for the questions you will be asked at your hearing.
Utah phone hearing 341 meeting consist of multiple debtors, attorneys, trustees, and creditors on the same phone call. You attend your phone hearing 341 meeting by calling the number you will be provided by the bankruptcy court. During your specific time slot you will call in and then wait quietly with your phone on mute until your name is called. In reality you would have to wait to be called up for the presentation of your case, phone hearing 341 meeting have few differences in terms of presentation. There's some waiting, quiet, and then you signify that you are present. Once you phone hearing 341 meeting is completed you can hang up. I ask all of my clients to ask me any questions that they might have privately following the hearing. I don't recommend you ask questions on the phone with dozens of people on the same line.
Filing bankruptcy is different on many levels. With the phone hearing 341 meeting now there are changes once again. Just know all of us at the Law Office of Douglas Barrett – the Utah Bankruptcy Guy Team are here to help you at this difficult time and you will be prepared for your hearing however it is held.