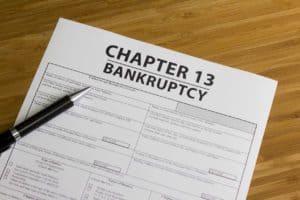 Bankruptcy when does it end is a common question.  When you get a discharge in a bankruptcy it is a big step, however, it is not the end of the case.  The Bankruptcy Court will enter an order closing the case that is when your case is closed.  Most of the time the case will close soon after the discharge. Depending on if you have a "No Asset" Chapter 7 case, an "Asset" Chapter 7 case, or a Chapter 13 case will determine exactly when and under what circumstances the bankruptcy case ends.
Getting the discharge of your debts is a significant step in your bankruptcy. Since the case ends when the court enters an order closing it. Most people who file bankruptcy, the discharge is the last court action that directly affects them.  In many cases, the court will close the case soon after the entry of discharge. But in other cases, the bankruptcy will continue for some time after the discharge. In fact, for creditors, the trustee, and the court, the case may be just getting underway.
So just because you received a discharge doesn't mean that you have no more responsibilities in your bankruptcy. If you have a complex bankruptcy with ongoing lawsuits or appeals, your case might remain open for a long time after the court grants your discharge.  If you have nonexempt property that the trustee has not abandoned, it will remain property of the bankruptcy estate. The court will not close your case until the trustee files a report stating that he or she has administered all property of the estate.  Until the court closes your case, you have a duty to cooperate with the trustee.
Can A Bankruptcy Be Reopened?
Even after a bankruptcy case is closed, the trustee, creditors, or even the debtor can request that the court reopen the case. The trustee or a creditors might discover that you provided false information on your bankruptcy papers or didn't disclose all of your property, they can use that to ask the court to reopen your case in order to administer those assets or even revoke your discharge.  In some cases, you may also want to reopen your bankruptcy. For example, if you accidentally forgot to list a debt or if a creditor is violating your discharge, you might ask the court to reopen your case to address these issues.
Want a discharge?  Contact us and see if we can help you get a fresh financial start from your debts.