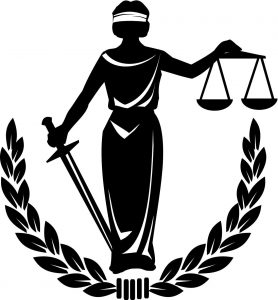 The U.S. Bankruptcy Court is part of the United States Federal Court System.  As of the writing of this blog there are 94 Bankruptcy Districts in the United States.  In all districts there is at least one siting bankruptcy court judge and a clerk of court.  Almost all federal bankruptcy districts have more than on judge.  All bankruptcy cases are handled in federal courts under rules outlined in the U.S. Bankruptcy Code. There are specific rules that govern where you can file you bankruptcy case.    Before you file for bankruptcy it is wise to determine the bankruptcy district in which you reside and if you qualify to file in that district.
This link provides a list of all of the bankruptcy districts in the United States, there are 94.
If you own a business it is especially important that you seek out an experienced bankruptcy lawyer to help you file the case.  A case filed under chapter 11 of the United States Bankruptcy Code is frequently referred to as a "reorganization" bankruptcy. This chapter of the Bankruptcy Code generally provides for reorganization, usually involving a corporation or partnership. A chapter 11 debtor usually proposes a plan of reorganization to keep its business alive and pay creditors over time. People in business or individuals can also seek relief in chapter 11.
An individual cannot file under chapter 11 or any other chapter if, during the preceding 180 days, a prior bankruptcy petition was dismissed due to the debtor's willful failure to appear before the court or comply with orders of the court, or was voluntarily dismissed after creditors sought relief from the bankruptcy court to recover property upon which they hold liens. 11 U.S.C. §§ 109(g), 362(d)-(e). In addition, no individual may be a debtor under chapter 11 or any chapter of the Bankruptcy Code unless he or she has, within 180 days before filing, received credit counseling from an approved credit counseling agency either in an individual or group briefing. 11 U.S.C. §§ 109, 111. There are exceptions in emergency situations or where the U.S. trustee (or bankruptcy administrator) has determined that there are insufficient approved agencies to provide the required counseling. If a debt management plan is developed during required credit counseling, it must be filed with the court.