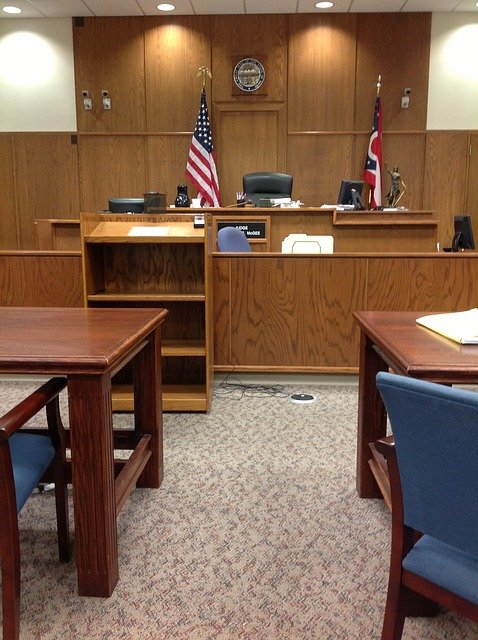 As you think about filing bankruptcy you probably have many questions and concerns. One fear many people have is going into a courtroom. So I get asked all the time by potential clients if they can file bankruptcy without going to court. The majority for my clients never see the inside of a bankruptcy courtroom. So if this is a major concern of yours rest assured that the odds are in your favor that you will not need to go into a bankruptcy courtroom.
However everyone that files bankruptcy is required to submit to examination at something called the Meeting of Creditors.  This is commonly referred to as the "341 Hearing" or "341 Meeting".  This event is conducted by a Trustee appointed to your case to oversee the process and insure compliance with the bankruptcy rules and procedures.  Under the US Bankruptcy Code the Bankruptcy Judge is not allowed to attend the 341 Meeting of Creditors so because of this the meeting or hearing is conducted away from most US Courthouses.  In Utah some of the place they conduct these hearings is a federal building, a public library and an office building.  Your attorney will instruct you as to the location of your hearing and want you should wear and look like at the hearing.  Even though this is not "court" it may feel to many as a court with several mores and norms associated with the proceedings.  These meetings are recorded and you will be put under oath to answer questions.
If your case has issues you may need to actually attend and participate in a hearing in the bankruptcy court. If you are required to attend such a hearing it's important to work closely with your attorney to prepare for the hearing. Many federal courts have dress codes that you will need to adhere to.
So when you are seeking an attorney to represent you its important to ask the prospective attorney how often they get into the courtroom and what their experience has been working with the judges in your district. As I have said many times you never want to walk into a courtroom alone make sure you have qualified counsel by your side even if it cost you a few extra buck – the right attorney makes all the difference.  Make sure you know who you are hiring before you choose to file bankruptcy even though you might complete your bankruptcy without going to court.