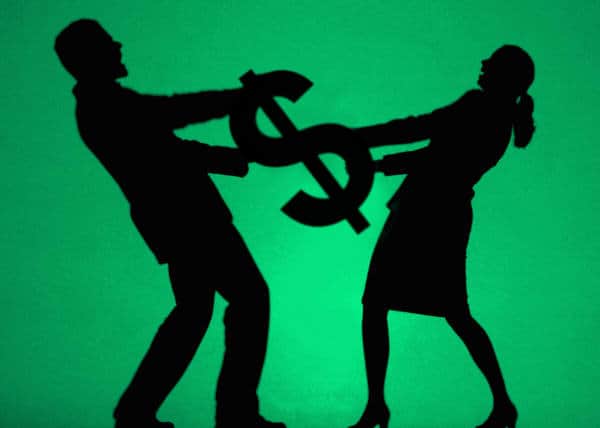 Spending habits, financial strain, fights about money–these are well known issues among couples seeking a divorce. It's no surprise then that divorce and bankruptcy seem to overlap quite often. If you are headed down that road should the divorce or bankruptcy first happen?
The different stages of divorce affect some of your options within bankruptcy which you should make your attorney aware of. For example:  
Are you already divorced?
Are you separated?
Are you meeting with a divorce attorney right now?
Would Chapter 7 work best?
These and other scenarios ultimately affect filing and whose stuff is affected.
If you are not yet legally divorced, you have the option of filing jointly with your spouse. This would insure that debt of both parties could be examined, modified or wiped out.  This option usually is the most cost effective and will usually make your divorce go smoother. 
Sometimes the two parties are on very poor terms and clients prefer to seek out debt relief solely for themselves and leave the other one responsible for paying for their own debt or bankruptcy. Again this is a case by case situation and should be discussed with your attorney.
Parties, who have already officially divorced however, cannot file a joint Bankruptcy–whether they want to or not. Instead they will file separately and individually if bankruptcy is the route that they want to go.
There are several options to consider when filing bankruptcy under these circumstances and it is highly recommended that you speak with a highly skilled bankruptcy attorney in addition to your divorce attorney–talking to a divorce attorney about bankruptcy is not sufficient.  Might I suggest you have your bankruptcy lawyer and your divorce lawyer speak to one another to come up with a strategy that make the most of your bankruptcy filing.
Unfortunately divorce happens and it leads to numerous bankruptcy cases.  If you are in that situation call Doug Barrett and the team at the Utah Bankruptcy Guy we understand bankruptcy and divorce and can guild you in making the best decision for your future. Free consultations at our Orem office 801-221-9911.