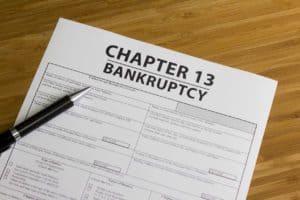 Yes bankruptcy records are available to the public. There is website where bankruptcy records are posted as they occur called Public Access to Court Records or PACER.  They will most likely just be looked up by attorney's however, because on the PACER website it costs money to review each page and to open an account you have to provide a form of payment. Most anyone can get an account to look up records on this site since bankruptcy case filings are public records.  People might look you up if you are applying for a job to see if you have filed for bankruptcy, although they can't discriminate against you because you filed for bankruptcy. These records will remain available to the public for a period of almost 10 years.  Additionally there are some communities around the country that have local newspapers that publish bankruptcy case filing information.
Having practiced in the bankruptcy world for a number of years I know that this can be a concern for many people that somehow everyone in town will know in they file for bankruptcy.  I get the concern and know of my fair share of nosy people but very rarely do people find out about some ones bankruptcy.  As an attorney I have a policy to never discuss a clients bankruptcy with anyone unless I have the clients permission – in fact I tell my clients that if I see them on the street and they are with someone they free to act as if they don't know me – I wont be offended.
I know in the past there has been much social stigma within some communities to bankruptcy but recently that stigma has seemed to vanish I guess since 1 in 20 people will file bankruptcy next year it has an impact on almost everyone in one way or another.