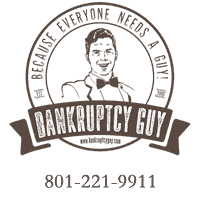 Bankruptcy filings increased in October after declines in September, with Utah having one of the highest per capita filing rates last month. According to an article by ACI International:
"Total U.S. bankruptcy filings increased 2 percent to 64,579 in October 2017 compared to 63,802 in October 2016, according to a news release from the ABI and data provided by Epiq Systems Inc.
"Consumer bankruptcies also increased in October 2017, as the 61,590 filings were 3 percent more than the 60,005 consumer filings registered in October 2016," according to the news release.
Commercial bankruptcy filings, however, declined 3 percent to 2,989 in October 2017 compared to 3,077 commercial filings in October 2016.
The total filings in October also increased 8 percent from September this year, when there were 60,024 filings, the ABI reports.
"High filing costs remain an obstacle for distressed consumers and businesses considering the financial relief of bankruptcy," said ABI Executive Director Samuel J. Gerdano in the news release. "The recommendations of ABI's Chapter 11 Commission and the ongoing efforts of the Commission on Consumer Bankruptcy aim to remove barriers for struggling businesses and families seeking a fresh start through bankruptcy."
The ABI also reports the average nationwide per capita bankruptcy filing rate for the first 10 months of this year remained the same at 2.53 (total filings per 1,000 population) as the rate recorded during the first nine months of the year.
The average daily filing for bankruptcies in October 2017 was 3,075, which is 2.5 percent lower than the 3,154 daily filings in October 2016, according to the news release.
States with the highest per capita filing rates in October were: Alabama (5.82); Tennessee (5.63); Georgia (4.74); Mississippi (4.22) and Utah (4.10.)."
In Utah the Law Office of Douglas Barrett has been helping clients in financial distress since 2000.  "We help good folks in bad financial situations get a fresh financial start" said attorney Douglas Barrett in a recent interview.  In you are in need of a fresh start now may be the time to look at bankruptcy, said Barrett.  Douglas Barrett, know by many as "The Bankruptcy Guy"TM, is offering free initial consultations at his Utah County Law Office.
November 10, 2017 – PRESS RELEASE