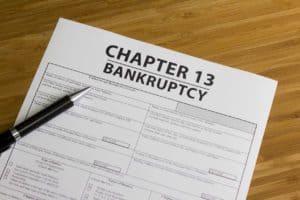 Where are Utah bankruptcy petitions filed is a common question.  You need to first understand the two court system we have in the United States.  There are state court systems and the federal court system. Bankruptcy and is related laws and rules stem from a clause in the U.S. Constitution making bankruptcy part of the federal system.  The whole U.S. is broken into geographical areas known as Circuits and Districts. In each District there is Bankruptcy Court as a part of the District.  The proper place to file your bankruptcy petition is in the federal bankruptcy court located where you live, maintain your principle place of business, or keep your primary assets for the majority of the 180-day period before filing.
In Utah the Bankruptcy Court for the District of Utah is located in Salt Lake City.  The address for the courthouse is:
Frank E. Moss U.S. Courthouse
350 South Main Street, 3rd Floor
Salt Lake City, Utah 84101
Tel: (801) 524-6687
Fax: (801) 524-4409
The court website is:  https://www.utb.uscourts.gov
The court office hours are Monday-Friday 8:00 a.m. to 4:30 p.m.
In addition to our Salt Lake City location, court hearings are also held at a non-staffed location in St. George. The courtroom is on the second floor, 2B, of the Utah State 5th District Courthouse. Hearings are held in the St. George location on an as-needed basis.
St. George Location
206 West Tabernacle
Courtroom 2B
St. George, UT 84770
My office is designated by the court as an ECF Case filer so we are actually able to file cases and documents with the court 24/7.
You can access your bankruptcy information via Public Access to Court Electronic Records (PACER) which is an electronic public access service that allows users to obtain case and docket information online from federal appellate, district, and bankruptcy courts, and the PACER Case Locator. PACER is provided by the Federal Judiciary as part of its commitment to providing public access to court information via a centralized service.