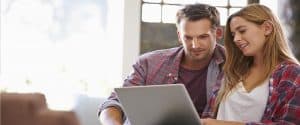 It is difficult to file bankruptcy with no money. Your attorney will charge you a retainer fee and then there is a court filing fee. In a strange way it's ironic, but bankruptcy can seem like a very expensive undertaking when you have no money. Bankruptcy with no money can seem impossible. Are you wondering how you can actually afford bankruptcy with no money? If you take a moment to think about it, filing a bankruptcy case will save you thousands of dollars. It's an investment in your future, and one that will bring you an almost immediate return.
I always point out to my clients that when they first walk into my office they are in financial triage and they need to take drastic steps to save their financial future.
Take advantage of a free consultation. The first thing to know is that many of the best bankruptcy attorneys provide a free consultations. A qualified and experienced Utah bankruptcy lawyer can take a look at your personal circumstances, help you decide whether bankruptcy is a good for you. They can also help you decide which type of bankruptcy to file, the timing for the case, and how to pay for it. If you live outside of Utah a good place to look for a qualified lawyer is the National Association of Consumer Bankruptcy Attorneys (NACBA).
Here our Five Life Hacks to Pay Your Bankruptcy Court and Attorney Fees:
Once you're sitting down with an attorney, you can discuss ways to pay for the case. Your bankruptcy attorney has a lot of experience with this. Here are some of the ideas you'll probably discuss.
1. Use your tax refund. When tax refunds arrive in the spring, many bankruptcy lawyers see an increase in the number of clients seeking information about bankruptcy.
2. Stop paying your credit cards. This one can be tricky so don't do anything until you speak to your attorney about this option – but – in many cases it may work for you.
3. Get money from family, friends or church. It's hard to ask for help. You may feel uncomfortable telling people that care about why you need the money. Nevertheless, many of our clients found that when they asked for help, they had more resources than they ever thought in people who just want the best for them. Your attorney will need to know where the money came from because this has to be disclosed in your bankruptcy paperwork.
4. Reduce expenses. I hesitate putting this in here since its easier said than done. But there's truth there. Not spending that $4 for a cup of designer coffee can add up fast. How about cutting HBO and Showtime? Or taking your lunch to work instead of spending $10 or $15? Many people can find an extra few hundred each month without feeling too overburdened.
5. Work with your attorney. Many bankruptcy attorneys will let you pay the Chapter 7 fees over time, but they will usually require that the fees be paid in full before the case is filed. In a Chapter 13 case, however, a portion of the attorney fees can be included in your monthly Chapter 13 payment.
Again if you are reading this you most likely are in need of major financial help. Your focus needs to be on doing whatever is necessary to get the funds together to get some help. We help hundreds of people do it each year – let us help you.