Bankrupt so when can I buy a house?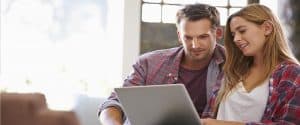 So you want your dream home – but you just filed for bankruptcy – what can you do?  Typically it takes about two years after a bankruptcy discharge to be able to get a low interest mortgage.  In most cases government back lenders through FANNIEMAE or FEDDYMAC want you to have had a discharge for at least tow years. You could probably take out a mortgage sooner but your credit will be better if you wait two years.  Most of the people willing to lend to you under the two year mark will expect to get a higher rate of return on their money since you have just been in bankruptcy so they tend to jack up their interest rates.  I would be very careful dealing with some of these high interest lenders.
If you wait for two years and a better credit score you will pay a lower interest rate which will save you a lot of money in the long run.  Of course there are many factors that go into a credit score but the bottom line is it will also depend on how well you manage your finances.  So doing the financial basics are really important.  For example you'll want to make all of your payments on time or even a little early.  Also you will want to save enough money so that you will be able to make a down payment.   Traditionally the amount needed for a down payment has been 20%, however, there are now a number of programs that allow for making a down payment that is considerable less.  Always remember the way you conduct your financial affairs after filing for bankruptcy will deeply affect how soon and how easy it will be for you to buy a home.   I always tell my clients to make sure that they focus on the future and not dwell on their past mistakes.