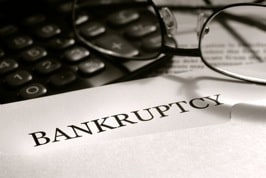 I always tell prospective clients to be prepared to answer some questions like this:
• What kind of debts do you owe?
• Are you able to pay the minimum payments on your bills?
• Do you find yourself spending more money than you make?
• Are creditors constantly calling you? Are your wages being garnished?
I know people don't like talking about their debt and finances to other people. You will want to be comfortable with the person you are talking to. If you are facing significant debt and you want to do something about it, exploring bankruptcy is one of many options you can consider.
If you have concerns about bankruptcy or your other options, you should not hesitate to consult with an experienced bankruptcy attorney. Most offer free initial consultations. In Utah call us at 801-221-9911 to set up a consultation today.